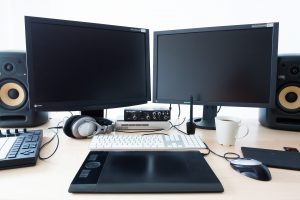 If your looking for a new PC contact us with your needs or desired specification for a quote.
Once a Specification & price has been agreed  the parts will be ordered and assembled on arrival.
To allow adequate testing, this takes about 1 week for the building & testing on arrival of the parts.
The finished PC can then ether be delivered or collected.
Payment by Cash or Cheque only please on delivery/collection of your new PC ( 50% non refundable deposit required on ordering ).
If you prefer a pre built PC / laptop from a Manufacturer, we are able to supply brand new systems from  all major manufacturers ( complete with warranty ).